Known About Fluoride
Upper Intake Level
Toothpaste Warning
Interferes with Brain
Fetal Vulnerability
Neurotoxicity
Needs to Be Known
Amniotic Fluid
Crazy Advice
FDA Fluoride Drugs
Premature Birth
Infant Mortality
Life Decay
Fluoridation 'Science'
Endorsementality
Bogus Sales Pitch
CDC's Irrationale
EPA's Pollutant
PHS's Debunkery
Fluoride "Supplements"
are Unapproved Prescription Drugs
Not Shown to Be Safe or Effective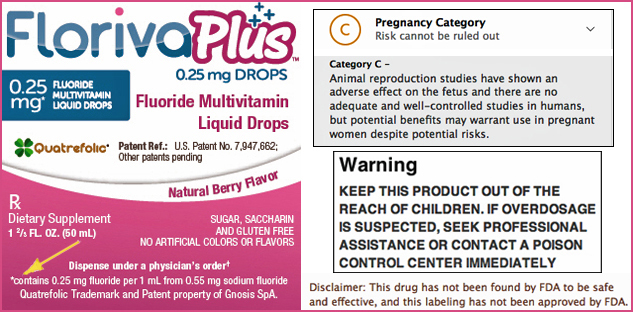 "The lack of evidence demonstrating that these unapproved drugs
are safe and effective is a significant public health concern." – FDA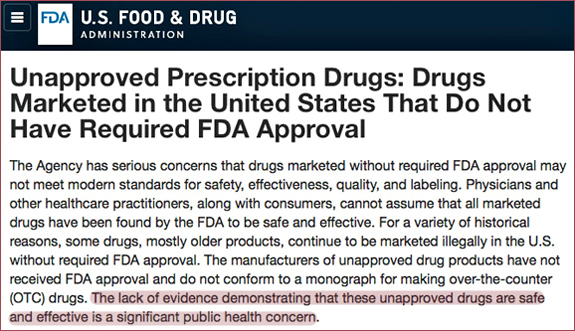 "Because these prescription drug products are intended for conditions that are not amenable to self-diagnosis and treatment by individuals who are not medical practitioners, adequate directions cannot be written for them so that a layman can use them safely for their intended uses." – FDA's WARNING to manufacturer of Sodium Fluoride drops
Because sodium fluoride was "grandfathered" in as a drug in 1938, drug manufacturers have not been required to file a New Drug Application. "The premise was that all pre-1938 drugs were considered safe," said the FDA, but admitted: "We don't have information on the medical uses of fluoride before 1938."
3 minute video by Dr. Griffin Cole:
FDA Should Ban All Fluoride Supplements
Safety Protocols Ignored When Fluoride Delivered Via Faucets
When deciding whether an infant should be prescribed a maximum daily dose of 0.25 mg of fluoride in a supplement, the American Dental Association (ADA) Council of Scientific Affairs says:
Healthcare providers should consider the "individual patient's needs and preferences" before making a "judicious prescription" of dietary fluoride supplements.
ADA stresses the importance of "developing a personalized prevention plan":
"It also is critical that the dentist assess a child's total fluoride exposure from all sources (beverages, food, toothpaste, supplements, topical applications and so forth)."
While this protocol is probably rarely followed, it is obviously ignored in fluoridated cities where children should swallow uncontrolled amounts of fluoride in tap water. No longer an individual, that child is now part of a vast herd. (Did somebody say, mass medication?)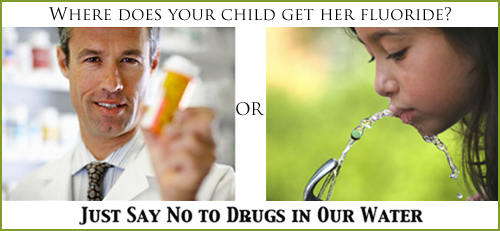 '
The FDA warned that a drug in Pregnancy Category C "may pose risks similar to a drug in Category X," which carries the warning:
"The risks involved in use of the drug in pregnant women
clearly outweigh potential benefits."
A trusted women's health association still advises women to take fluoride supplements if their water is not fluoridated. This is unfortunate, because research shows that the use of fluoride supplements (1.5 mg/day) during pregnancy doubles fetal blood concentrations of fluoride.
Ineffectiveness and Risk
of Fluoride Supplements
"No conclusion could be reached about the effectiveness of fluoride supplements in preventing tooth decay in young children (less than 6 years of age) with deciduous teeth.... The current recommendations for use of fluoride supplements during the first six years of life should be re-examined." [Cochrane 2011] Also, no evidence of safety was found.
"The risks of using supplements in infants and young children outweigh the benefits." [Burt 1999]
"This review confirmed that in non-fluoridated communities the use of fluoride supplements during the first 6 years of life is associated with a significant increase in the risk of developing dental fluorosis." [Ismail and Bandekar 1999]