Known About Fluoride
Toothpaste Warning
Upper Intake Level
Interferes with Brain
Neurotoxicant
Considerations
Timing Crucial
Genetic Factors
DIY Fluoridation
Revelations
Amniotic Fluid
Pharmacy or Faucet?
Bogus Sales Pitch
Endorsements
Crazy Advice
Fluoridation 'Science'
CDC
EPA
FDA Fluoride Drugs
PHS
Life Decay
Fluoride and Life Decay
The reason water fluoridation is believed necessary is because
living in a fluoridated community is associated with less tooth decay.
Swallowing fluoride, however, affects your whole body.
It is well established that
fluoride increases oxidative stress and inflammation –
cellular processes that underlie the development of most diseases.
What is fluoridated water's association with increased life decay?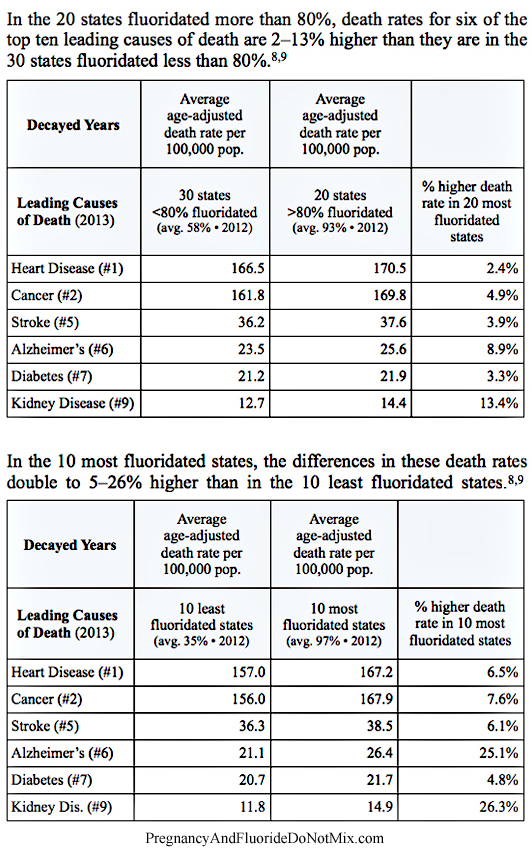 From the Afterword of Pregnancy and Fluoride Do Not Mix
Fluoridated water's multiple correlations with life decay
make a far more compelling case to halt fluoridation, than its
single correlation with tooth decay did to start fluoridation in 1945 –
based on dental survey data from the 1930s that has since been debunked.