Known About Fluoride
Toothpaste Warning
Upper Intake Level
Interferes with Brain
Neurotoxicant
Considerations
Timing Crucial
Genetic Factors
DIY Fluoridation
Revelations
Amniotic Fluid
Pharmacy or Faucet?
Bogus Sales Pitch
Endorsements
Crazy Advice
Life Decay
Fluoridation 'Science'
CDC
EPA
FDA Fluoride Drugs
PHS
The US Food and Drug Administration ignores fetal fluoride exposure.
We must not.
When a pregnant woman drinks 3 cups of fluoridated tap water,
her unborn child receives the same amount of fluoride that
a 5-year-old child should not swallow in toothpaste.
Intentionally adding an EPA-designated "developmental neurotoxicant" to the drinking water that pregnant women are encouraged to drink (more of) is a form of domestic violence – a serious problem America's Founders recognized and provided a Constitutional remedy for in the same clause that protects us from "invasion." (Imagine our response if the Chinese fluoridation chemicals we import were actually added to our drinking water by the Chinese government.)
Where does your child get her fluoride?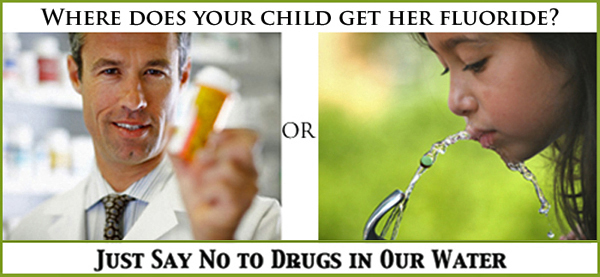 Pharmacy or Faucet?